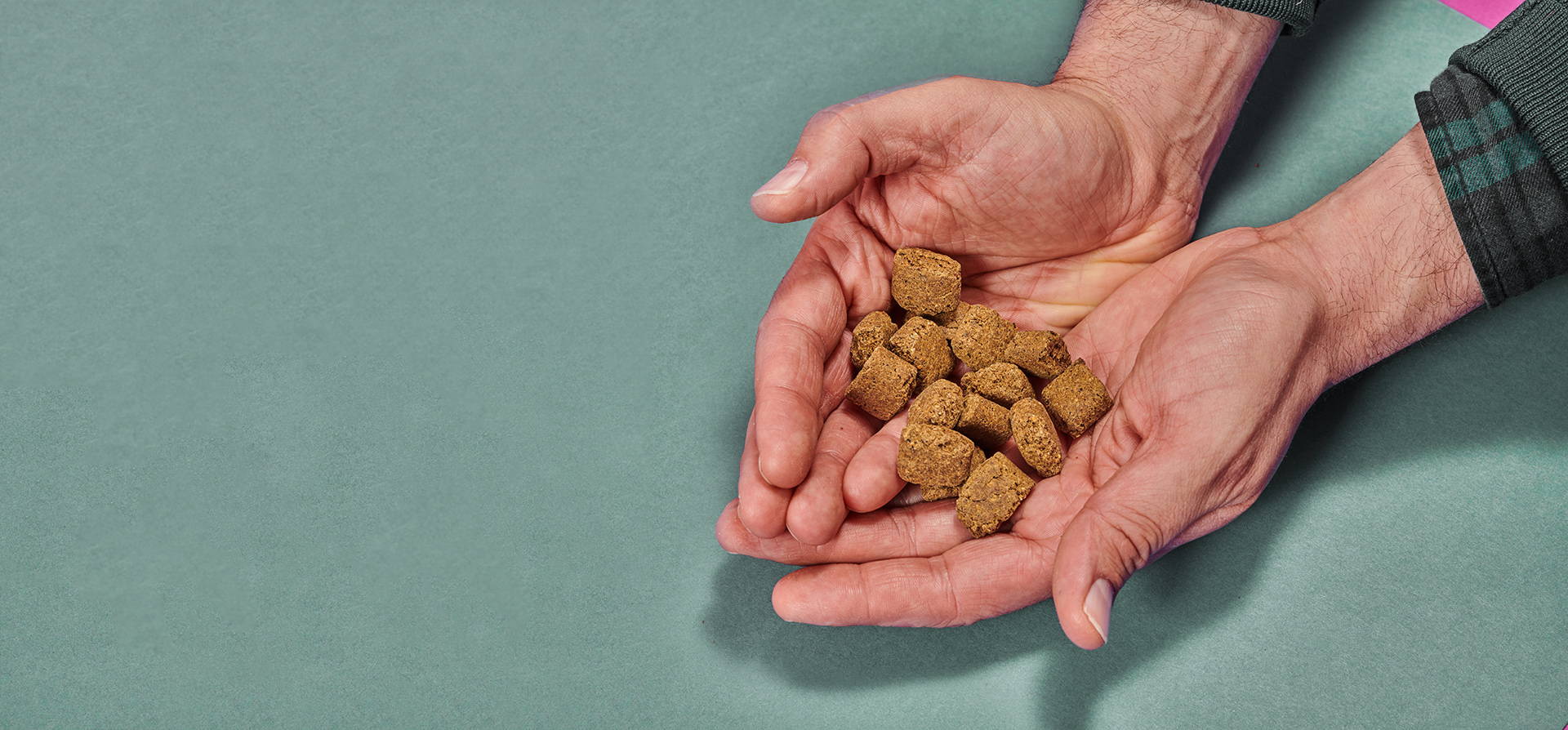 A NEW PROTEIN SOURCE APPROVED BY VETS
Many of our puppies suffer from allergies to one or more types of proteins. More and more vets are recommending insect based diets for dogs with allergies to common proteins. Insect protein are hypoallergenic, so our formulation is ideal for every dogs and mostly for them with sensitive stomachs and digestive issues. Our treats are easier to digest than some made from chicken or beef protein. To try them is to adopt them. We have the secret for clean carpets for life ;)
REALLY TASTY TREAT
We worked through many different ethical recipes until every dog licked the plate clean. The insect protein has a neutral taste which allows us to give the treats a super peanut butter taste. Yes ! The puppies are as greedy as we are, they love it!
PACKED WITH GOODNESS
With Hello Jack you get all of the goodness, because we use the rawest ingredients as possible. Our treats are packed with the essential amino acids, fats and minerals your pet needs. Insects are naturally rich in lauric acid and Omega 3, 6 & 9. These essential fatty acids will preserve your pet's immune system, reduce cholesterol and improve skin health. Insects are also filled with a lots of vitamin B, iron and calcium. Did you Know there is as much calcium in 100g of our insects as in 6 glasses of milk?
NO GROWTH HORMONES
OR ANTIBIOTICS
80% of the world's antibiotics are used in animal farming, and growth hormones are used to make animals grow more quickly. Our insects grow fast naturally, and they don't need to be treated for disease. Our insects are therefore raised without genetic modifications, hormones and antibiotics in order to obtain natural but also healthy treats.
ANIMAL WELFARE
As consumers, if we do eat meat, or fish we make sure it's free range or ethically sourced. With most pet foods you don't get that option, you're usually funding heavily processed, intensively farmed meat byproduct.
OUR GRUBS EAT CLEAN FOOD WASTE
Our grubs are some of nature's primary composters. They help humans by processing our food waste. Once they're finished with it, it has become a natural compost to help us grow more food!